Get more customers, keep them for longer, and have them spend more with you
Increase sales of your online store in 90 days (or less) through product advertising campaigns on Google & Facebook with the most effective strategies and building a system of repeat sales.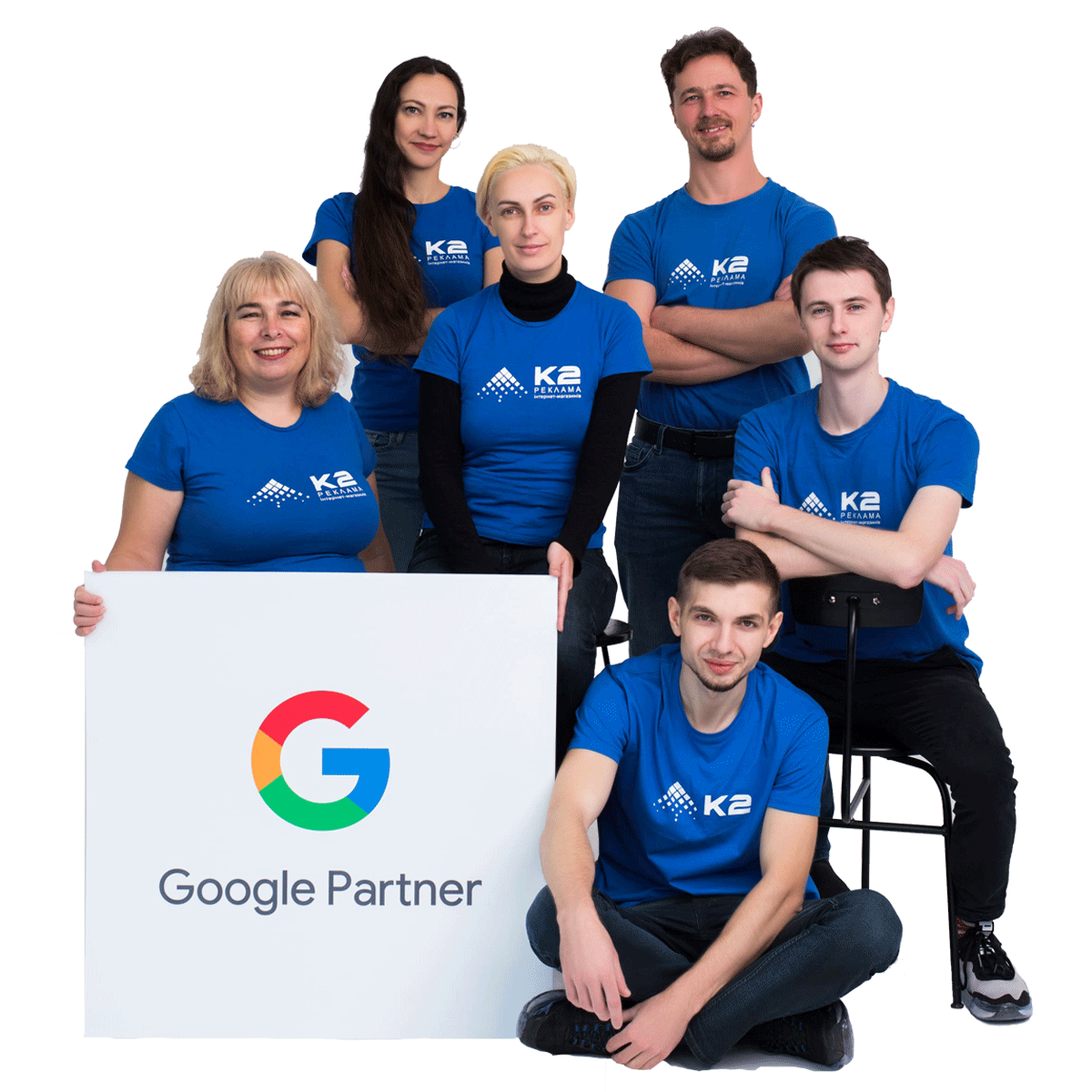 Breakthrough eCommerce advertising methods tested & proven over 3 years
Google Shopping & Performance Max
Show up for the right keywords at the right time in Google. Get traffic from users actively searching for your products.
Remarketing & Retargeting
We remind about your products to those who viewed information about them, maybe even added to the cart but did not buy.
Facebook & Instagram Catalog sales
Appear in the news feed and Facebook/Instagram stories of the audience that is most interested in buying your products.
Email & SMS marketing
Increase repeat sales through targeted email/sms marketing campaigns supported by list segmentation and engaging content.
See how we helped other eCommerce businesses to grow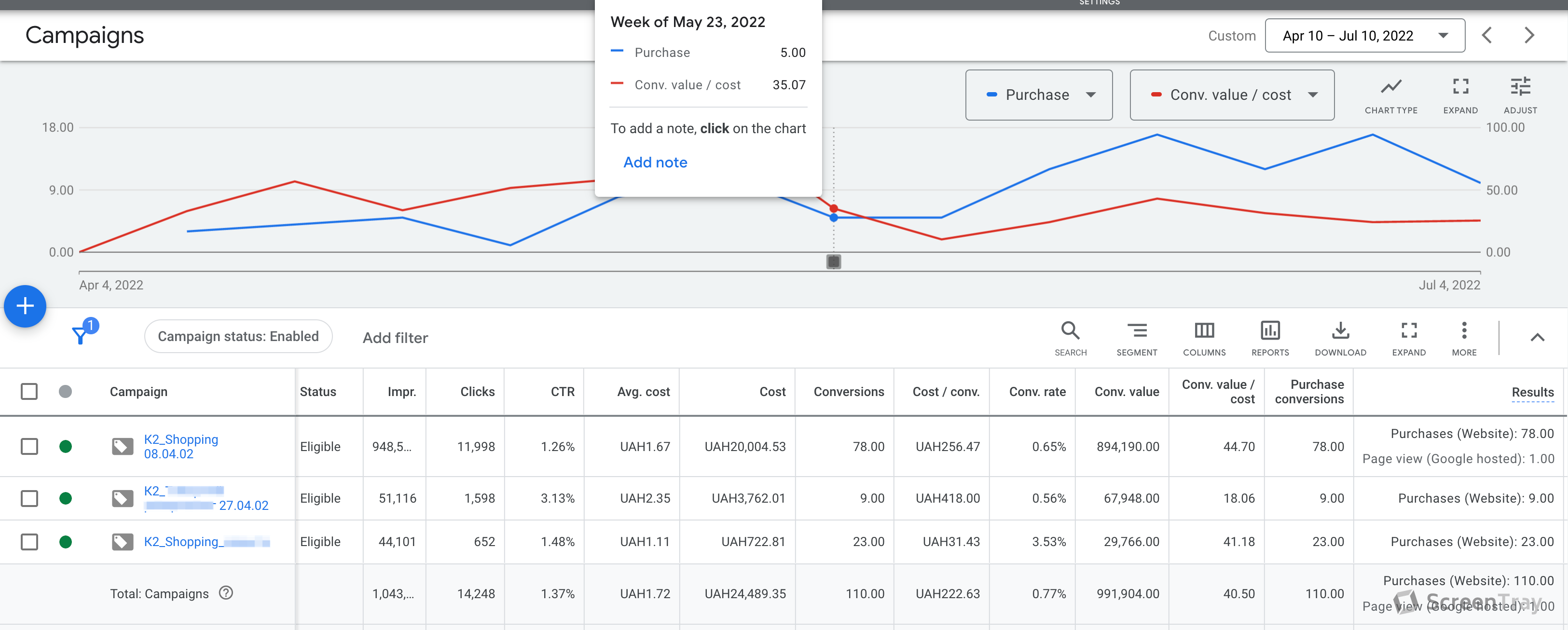 Company
Our client RESKO is a seller of equipment for catering and trade establishments. He engaged K2 to increase sales through the Bitrix online store.
Results
For three months of advertising campaigns, the store received 110 transactions.
The cost per transaction is $ 7.51.
ROAS 4050%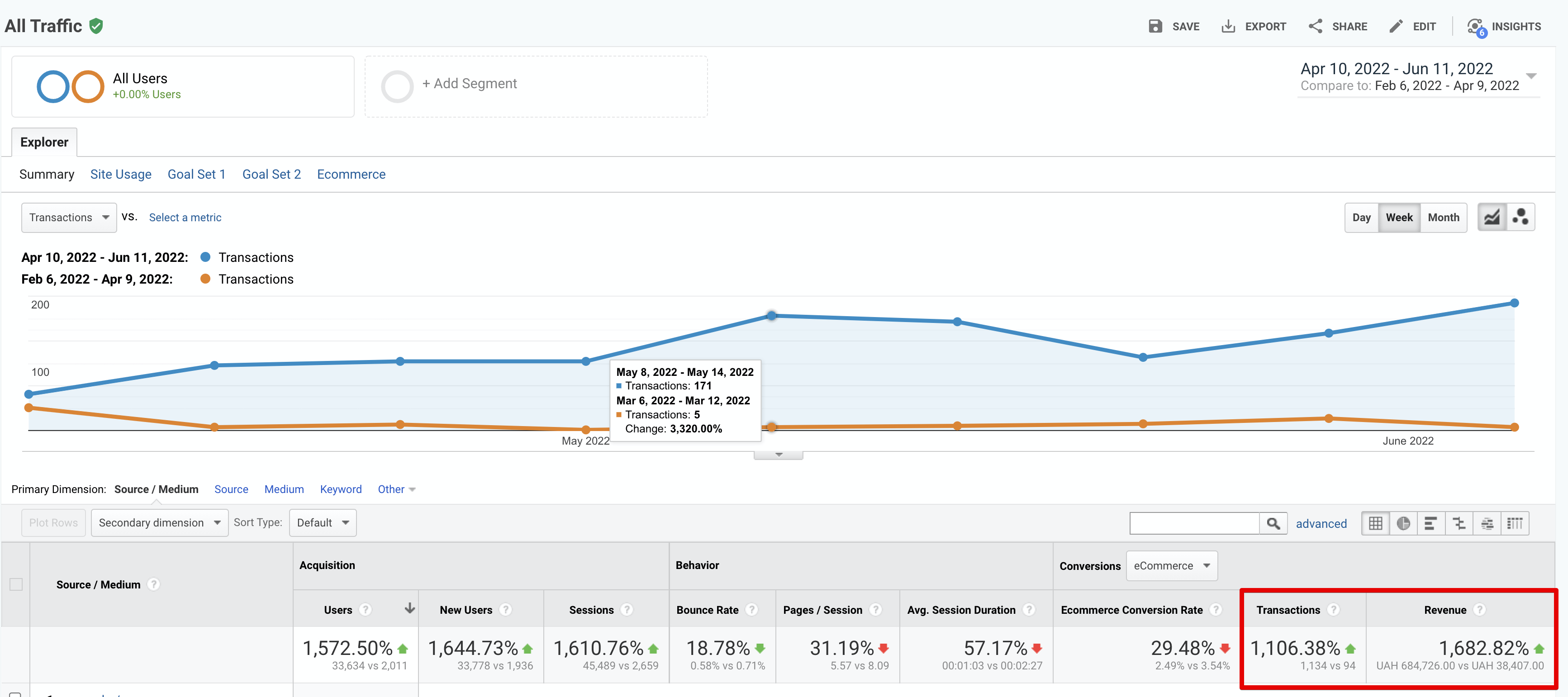 Company
Bigbaby is an online store of children's toys, stylish clothing and products for active recreation. The client has attracted K2 to increase sales through the Woocommerce store.
Results
In two months the number of transactions increased by 1155%, and revenue increased by 1681%.
ROAS of Google ads campaigns 1533%.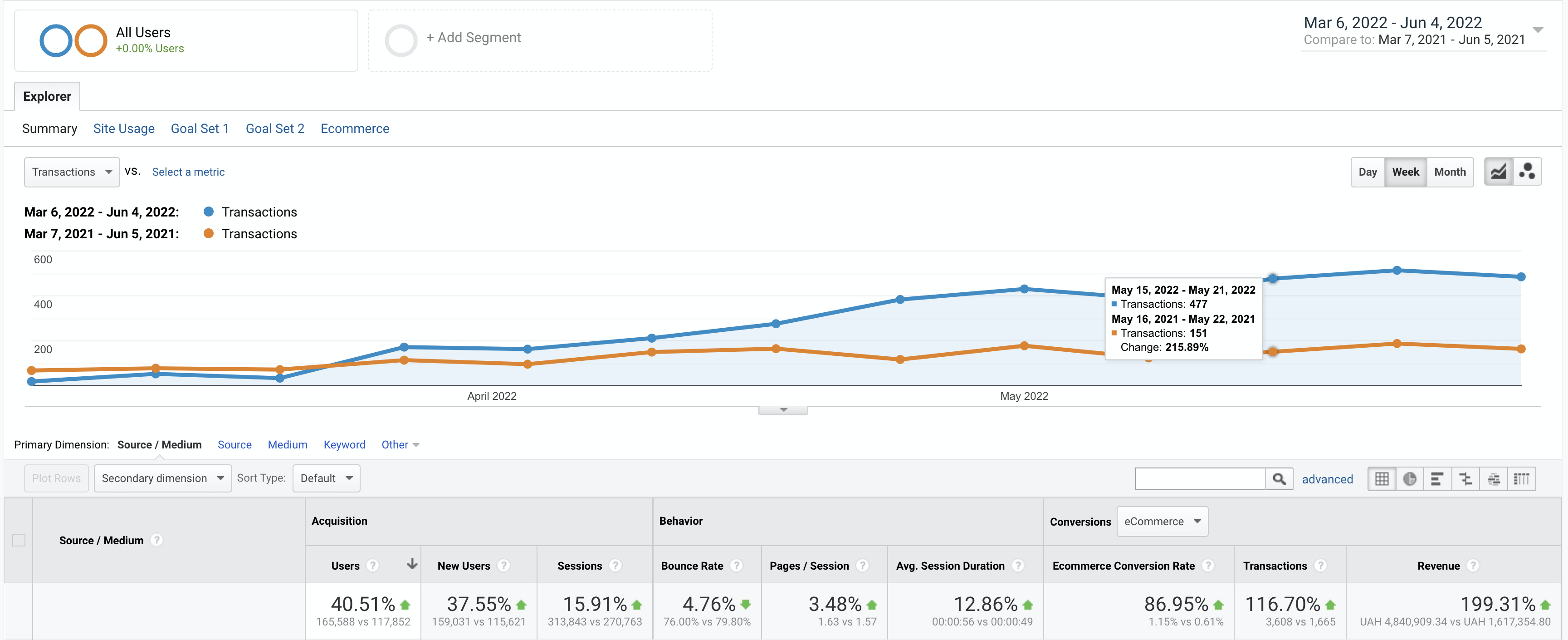 Company
Agrocenter Company, a producer and retailer of fertilizers for plants engaged K2 to improve the performance of advertising campaigns.
Results
For three months of working ads client received 3605 transactions in the amount of $179,260.00. That is more transactions by 117% and more revenue by 199% than the same period last year.
ROAS 1126%.

Company
B2C retail online store of men's clothing.
Client has direct import from Turkey to Ukraine, large range and competitive prices.
Results
Website Purcases – 2,712
Cost per Purchase – $1.58
Amount Spent – $4,279.46
Purchase Conversion Value – $54,769.50
ROAS (Return on Ad Spent) -1280%
K2`s happy and motivated team works together with our clients to deliver the best results and relationships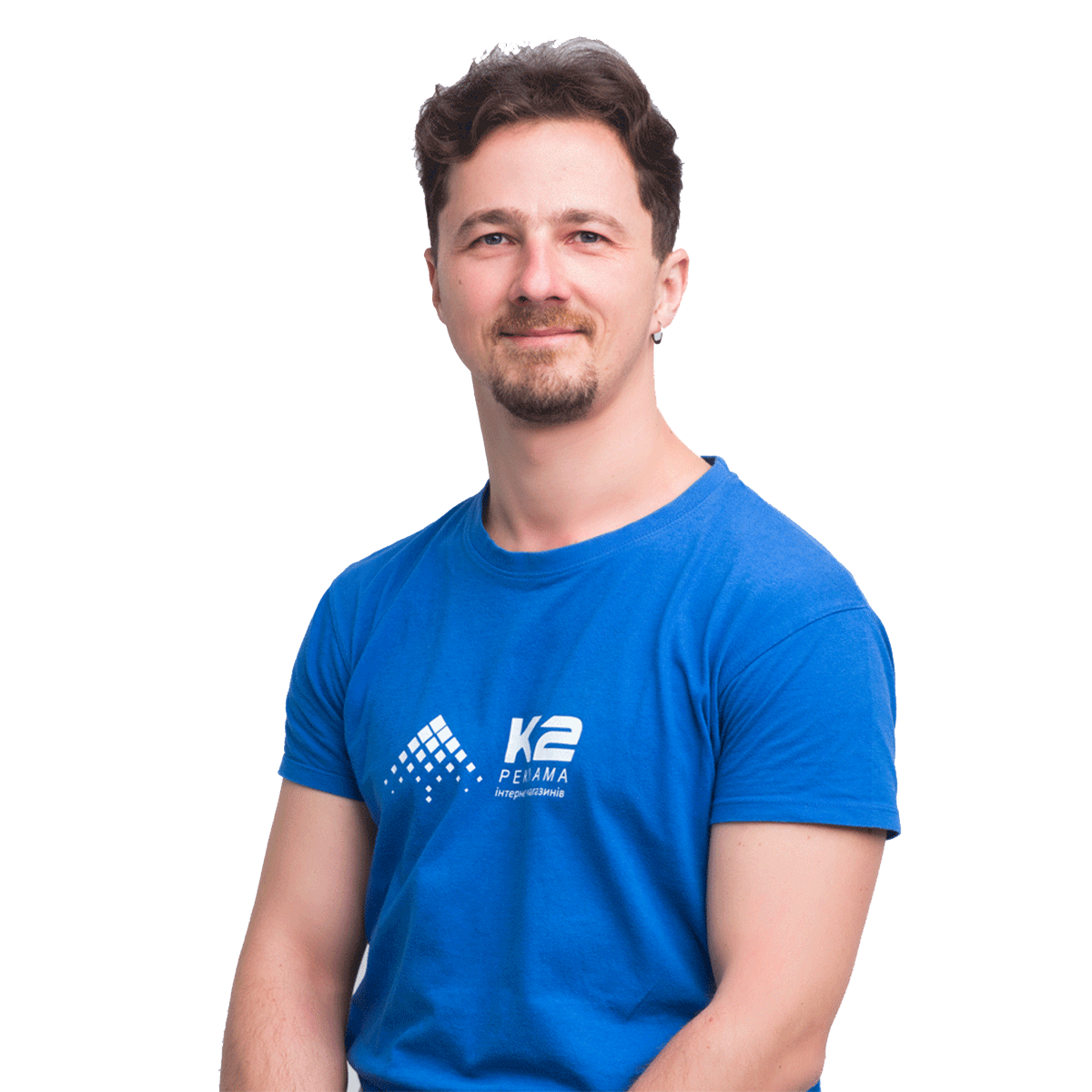 K2 was created to be a reliable partner for entrepreneurs who sell goods online. We help sellers get more orders by setting up effective advertising correctly, which is not used by 90% of online stores in Ukraine.
Yuri Pyrch
Founder and CEO of K2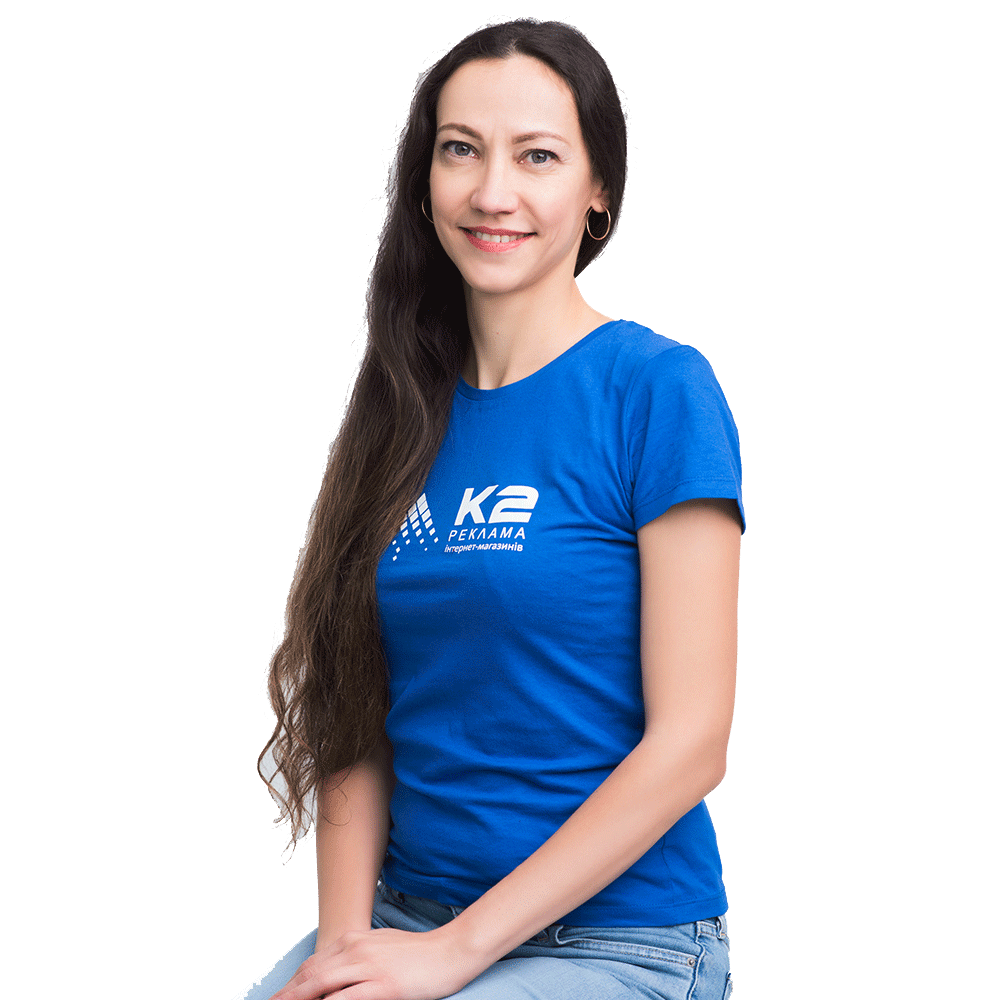 Working at K2 combined both interesting moments for me – online advertising and communication with entrepreneurs. When I help online store owners choose the right advertising or training program, I feel that I am investing my share in the company's mission – to increase sales to Ukrainian online stores. Call us – we'll talk. 😉
Valentine
Consultant

Working in the field of advertising for online stores, I get great pleasure from its results. The passion for marketing gradually led a professional path in this direction and gave the opportunity to acquire new knowledge. With their help it is possible to achieve pleasant work successes, and also to get acquainted with interesting businessmen – professionals of the business.
Andrew
Expert in online shopping advertising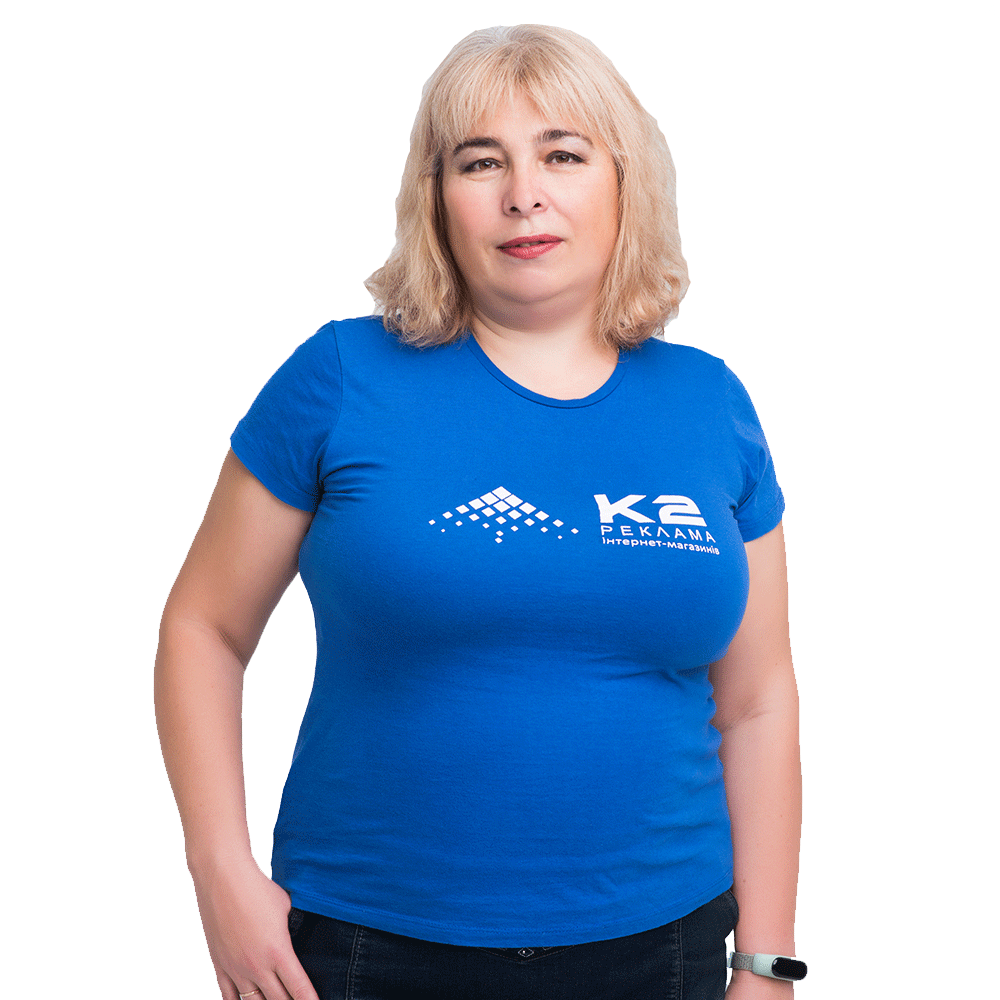 I'm interested in analyzing the situation, looking for connections and learning something new. That's why I really appreciate the coordination that takes place in our company every Tuesday. They are interesting and active. Colleagues share their situations, give useful advice and feedback. There are valuable insights and discoveries and I like openness and willingness to help the team and vice versa. It is expensive.
Elena
Head of the Department of Dancing with Tambourines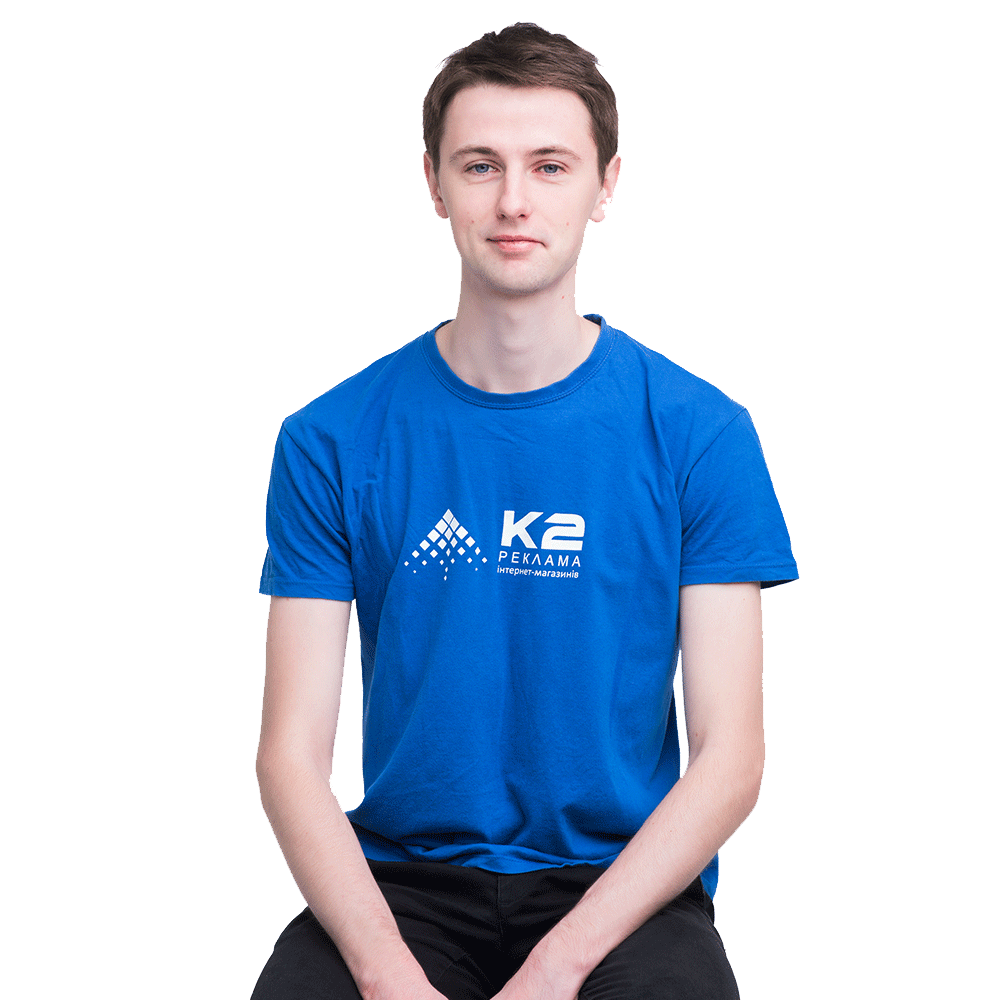 K2 is a company you want to work for. It is fascinating to work with owners of online stores, from clothes to craft meat, who have a good product and love for their business. It is very nice when you manage to bring the online store to new sales heights, give practical advice on how you can improve the result even more and build a system that generates orders stably.
Darius
Expert in online shopping advertising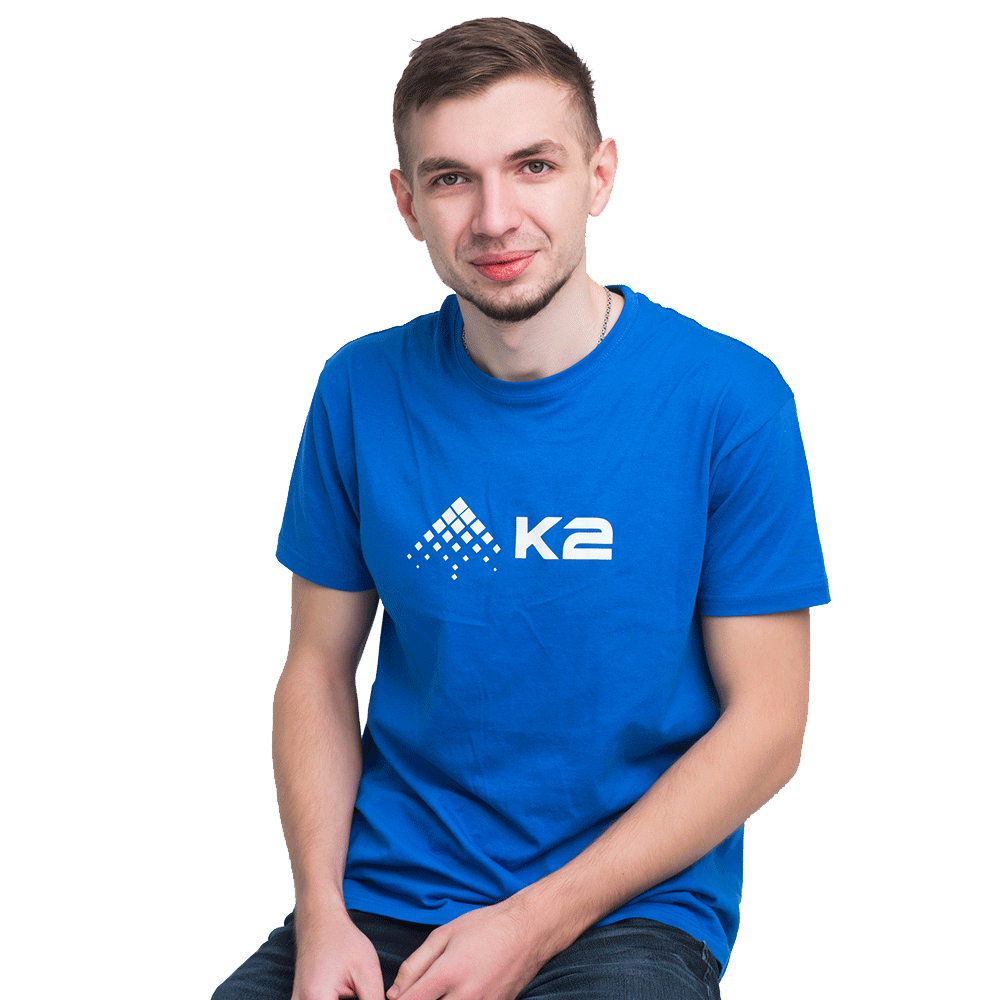 First of all, it is interesting to find and build a relationship between sellers who come to K2 from different niches of ecommerce, and their buyers. The job of an internet marketer is very similar to that of a psychologist, but in business, and I like to study customer behavior and look for hooks to help bring a customer to an online store.
Vlad
Expert in online shopping advertising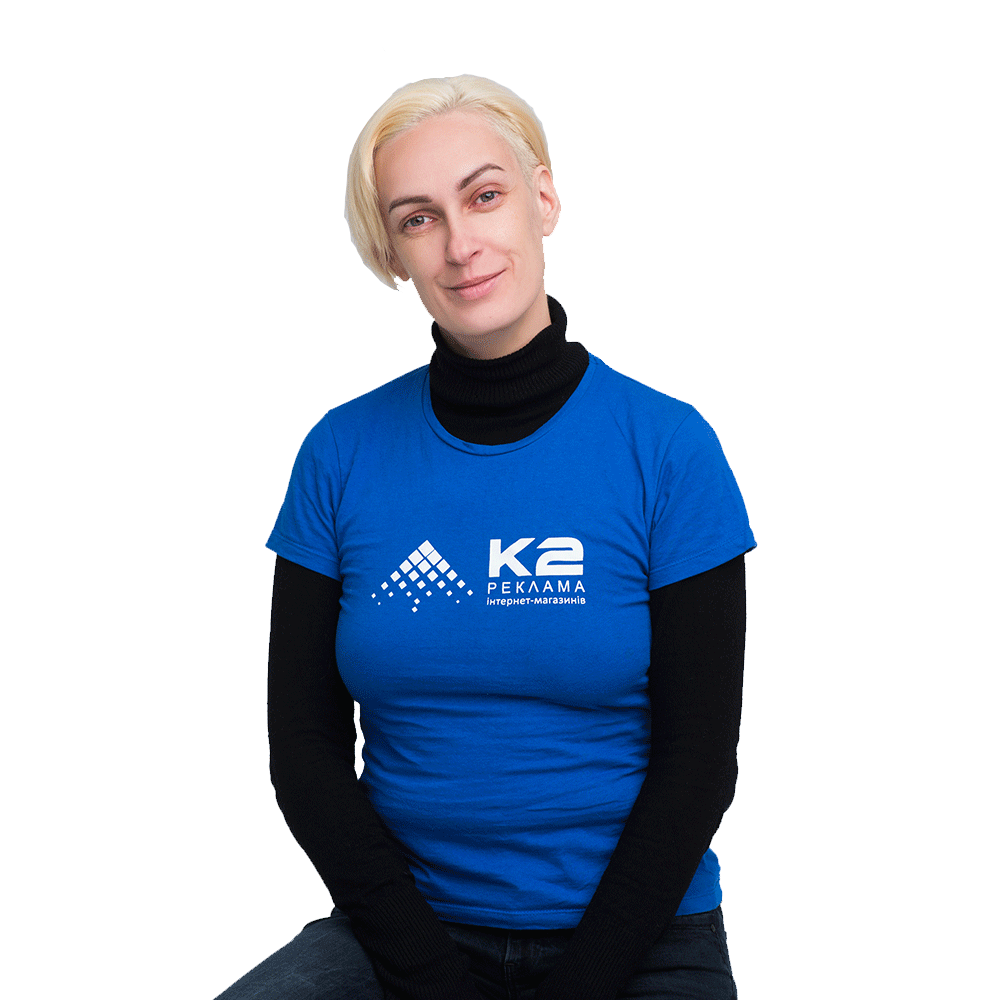 Admired not only for the declared values of K2, but also for how these values are embodied. That's why I'm here too.
I provide the technical side of K2's activities – landings, course rooms, chatbots, design, YouTube …
Oksana
Technical specialist
When we ask "What did you like most about the collaboration?", our clients answer:
✅ always in touch, ✅ weekly reports without reminders, ✅a team of professionals.
Here's what some of our customers – people like you – say about us:
We are excited that you are considering us from 15,800+ agencies.
Find out even before the start of cooperation what share of expenses will be the advertising budget from the amount of sales.
We will be respectful of your time and help you make a decision as quickly as possible.